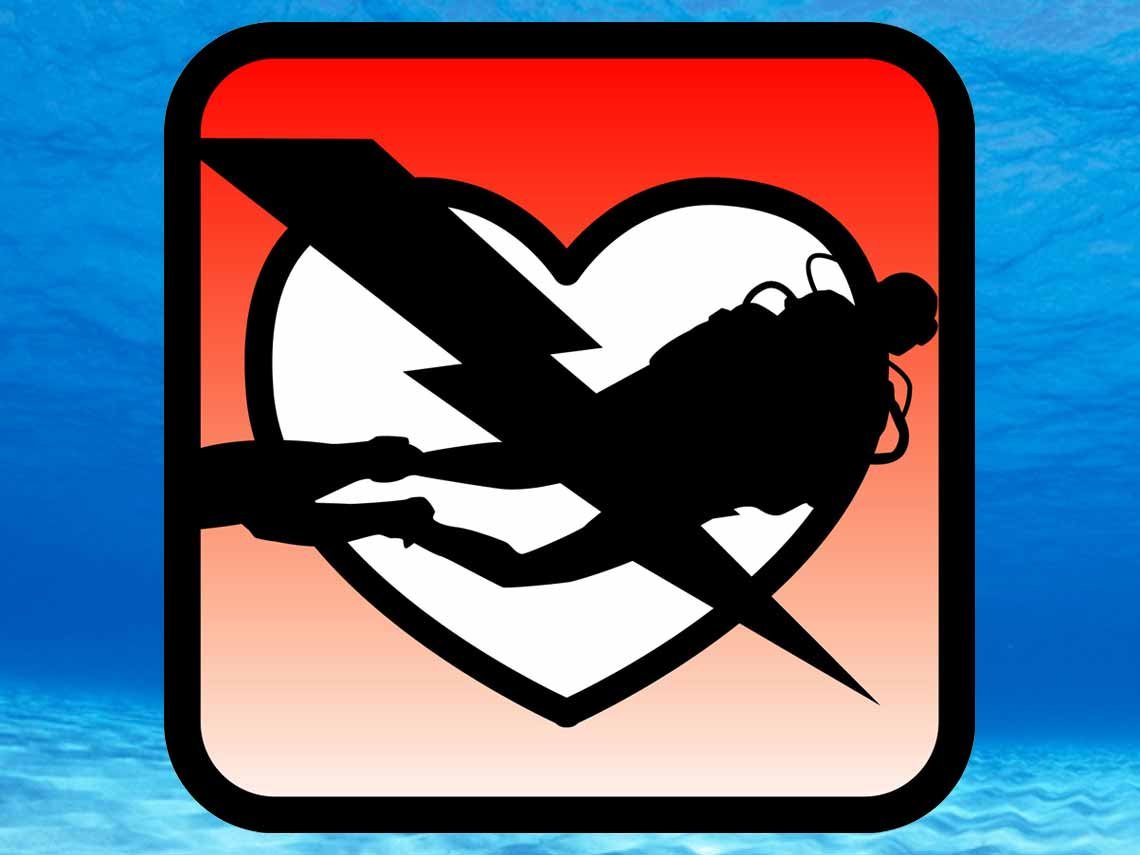 DAN AED Course: 5,500 THB
DAN AED Course: You have seen the heart zapper thing on TV?
Looks scary? Noise, shouting, people screaming and running around then the Ambulance Crew arrive and out comes the magic box. Then they Zap the patient a few times on the way to the hospital. Then in the operating room their heart stops and the Dr zaps him or her a few times, then there are ALIVE!
While not quite like this in real life, Automatic External Defibrillators (AEDs) are very easy to use, and are found in many public places around the world and dramatically increase a person's chance of survival. The DAN AED Course is a great way to learn how they work, and get practical application in using an AED.
Get trained in AED use and increase your chance of helping someone in need ...
Duration: ½ Day Classroom
Pre-requisites: Certified Diver and CPR & First Aid
Minimum Age: 14
Digital/Online Study: No
Availability: Daily
Group Size: 4:1
Personal Tuition: 1:1 personal tuition is available


DAN AED - Automatic External Defibrillator Course
The pre-requisite for the DAN AED Course is a current CPR certification from a recognised training organisation. For example American Red Cross, St John's Ambulance etc. If you do not have a current CPR / First Aid certification, then no problem, it can also be done as an additional module prior to the AED course. In addition, certification as an Oxygen Provider and in general First Aid is strongly advised.
Unfortunately, heart attack is a very common cause of death. A severe heart attack often results in cardiac arrest. In this case, the heart usually beats very erratically and cannot generate circulation of blood to the body. If a normal heartbeat is not restored within a few minutes, the victim will die. Statistically one Australian dies every 10 minutes from some form of Cardiovascular Disease and Heart disease. And as such is responsible for almost 20% of all deaths in Australia.
Automated External Defibrillators (AEDs) are designed to diagnose cardiac arrest and, when appropriate, to deliver an electric shock to try to restore a normal heart rhythm. The earliest records of defibrillations can be found in the late 1800. By the 1970s AEDs became small enough to be used in Ambulance settings. These days you find them in most shopping malls, airports and conference centers and can be used by people with minimal training.
DAN Fatalities Report
The average age of Scuba Divers who die each year in dive fatalities tracked by DAN is gradually increasing. It is now approximately 42 years of age. Divers are getting older, and older people are getting involved in diving. Of the 78 dive fatalities in the DAN 2001 Report on Decompression Illness, Diving Fatalities and Project Dive Exploration, based on 1999 fatalities, 7.7 percent of them were caused directly by heart disease. At the same time, heart disease was the direct cause of death for 26 percent of the fatalities involving divers over the age of 35.
On top of that, 25 percent of divers involved in diving fatalities were also reported to be taking heart medications. DAN Asia-Pacific has introduced a 4-hour program to train laypersons in the use of AEDs. This is not just an orientation but a thorough and responsible certification program
DAN AED Defibrillator Course Content:
Cardiovascular Disease
The Heart
Angina and heart attack
Cardiac arrest
The "Chain of Survival"
Resuscitation review
Defibrillation
Legal considerations
For more information on these DAN courses please Contact us.
Now you know a bit more about CPR and using an Automatic External Defibrillator
What would you do if the person you were treating, for example a scuba diver out on a Day Trip or a Liveaboard, got worse and needed further treatment?
The most likely scenario is that you would need to administer Oxygen, especially if out at sea with no medics or Drs present that it might well be your job to help continue first Aid.
As such the DAN Oxygen Provider Course is an extremely valuable add-on in this course, which both go hand-in-hand with the PADI Rescue Diver Course and Divemaster Courses.
Important courses for serious Scuba Divers and those on the Professional scuba diving path!