From TripAdvisor
In safe hands for first timers like me!

Chris is real professional. Diving is serious business. You learn half of it if you are instructed well and complete. Chris did the same. Clear cut. If one is going to dive without proper instructions for first time, it can land you in "not so good experience ".
Thanks Chris.
Court was my instructor on sea and he was crystal clear about how to make the first timer ready. He gave me a lot of confidence if I had unnecessary fears. I would rate in +5 ️.
Overall, a fantastic first time diving experience. Thanks Chris & Court.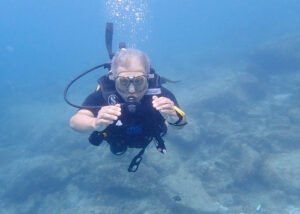 Arjun Vakharia

June 2022