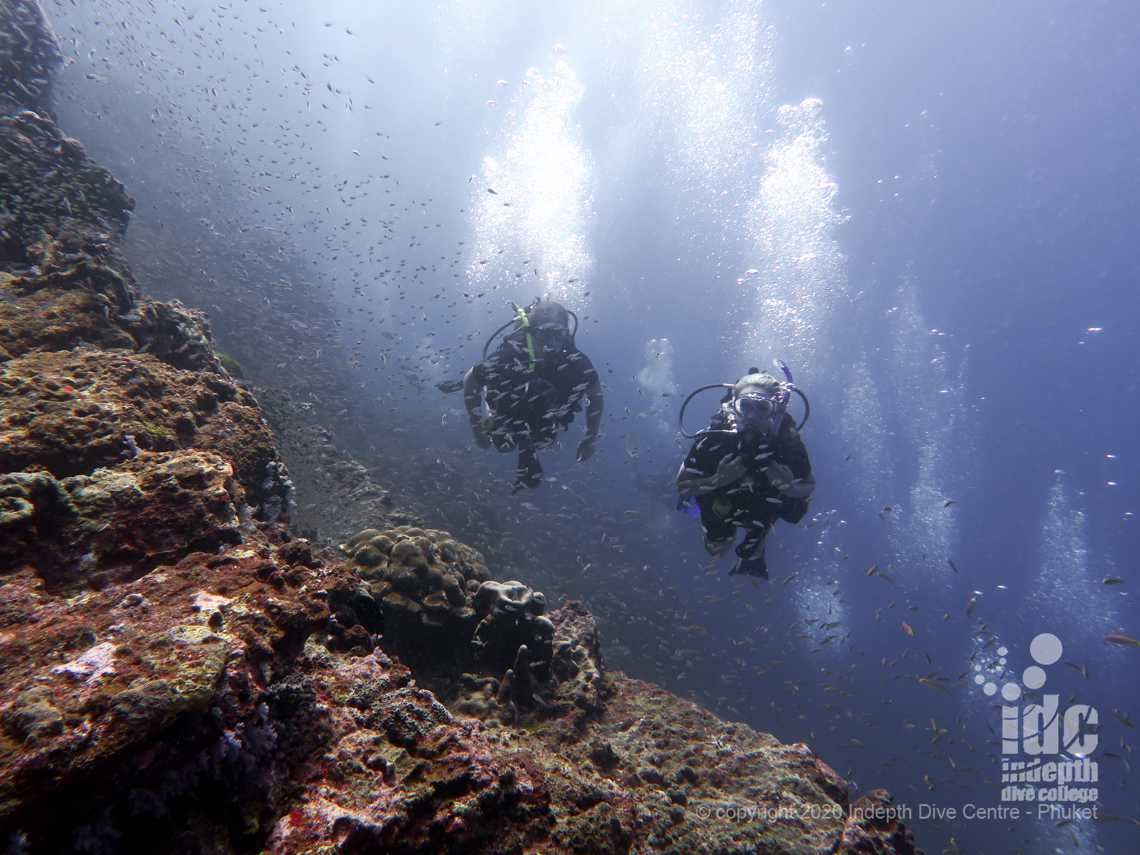 Similan Island No. 8: Beacon Reef a long time favorite
Beacon Reef is a huge dive site which runs the complete length of the Eastern Side of Island No.8. The dive sites consists of a sloping sandy reef covered in Hard Corals. Additionally, you will find all the usual Andaman Sea Marine Life here.
The Beacon Reef dive site starts from around 5m and drops off to 30m+. Also this Similans dive site is Reef is now blessed with a ship wreck of a Liveaboard, which sadly went down in 2002 with no reported casualties. However, if you would like to dive some wrecks you can dive Phuket on one of our Scuba Diving Day Trips and dive wrecks like The King Cruiser or the Wreck at Bay 1 on Racha Yai.
However, at the time of writing Beacon Reef is sadly currently closed for restoration ...



Is it possible to Dive at Beacon Reef on Similan Island No 8 ?
Sadly the answer at the time of writing is: No divers and snorkelers are not allowed to dive Beacon Reef.
As mentioned Beacon Reef is a huge dive site which runs the complete length of the Eastern Side of Island 8. Moreover, it has a superb array of Hard Corals including Staghorn Coral, Brain Coral, Pore Coral, Mushroom Coral, Finger Corals, etc.
The dive site starts from around 5m dropping off to 30m+ so again a nice dive site for all levels of divers, including Rebreather (CCR) Divers!
In the centre of the reef is the wreck of a Liveaboard named "Rareung-Chon" also known as "Atlantis X." Unfortunately, this Liveaboard sank in August 2002 due to bad weather, but thankfully no one was injured. Consequently, the the ship was stripped of what could be retrieved, which wasn't very much sadly. Since then, the ship wreck has been left to itself. Not surprisingly it has now almost disintegrated and sits at a depth of around 28m on the sloping reef. Incidentally, there are normally schools of Batfish in the mid water above the wreck.
Regrettably this dive site was closed to divers and snorkelers at the beginning of 2011, along with East of Eden. This was due to an increase in water temperature the previous summer. However, although water temperature have long since returned to normal, there was still damage to the hard corals, although they are recovering very well.
We do not know when the site will re-open ...