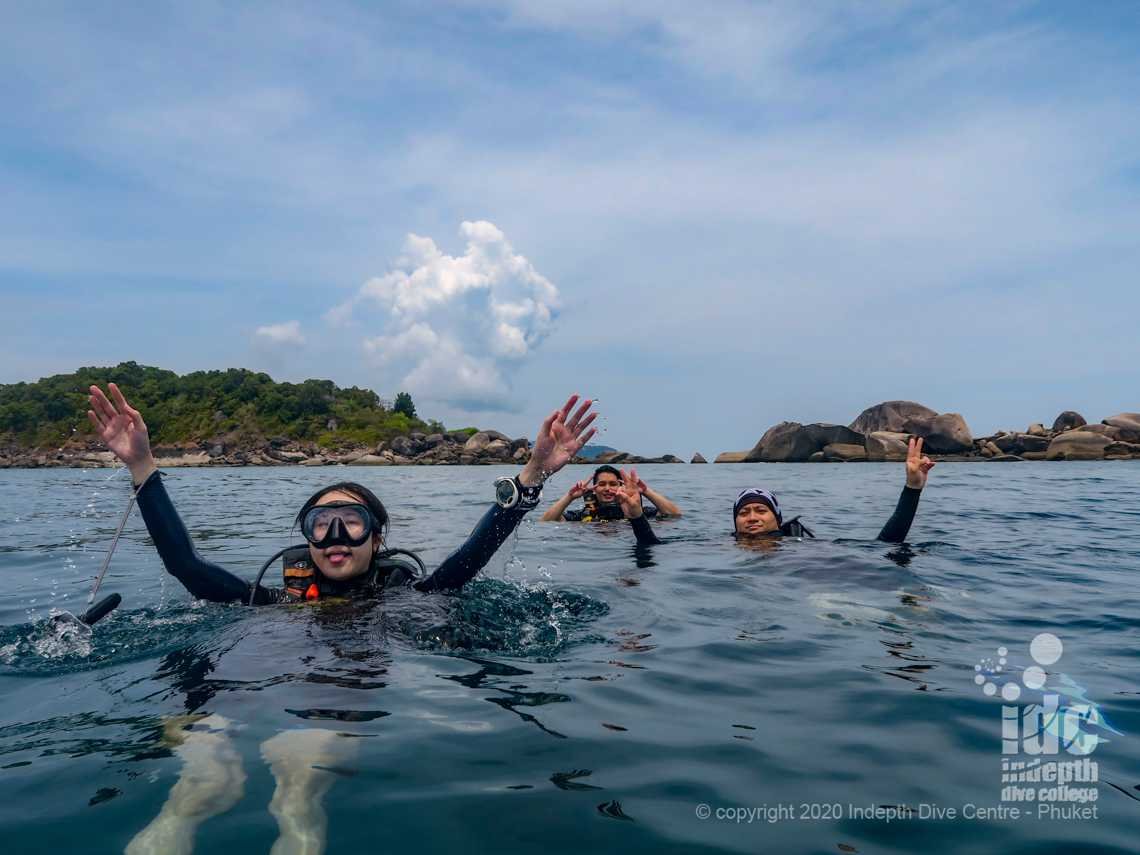 Similan Island No. 7: East Of Eden
East of Eden is located on the Eastern side of Island No. 7, and is another one of the most noteworthy and famous in the Similans. In fact, East of Eden was once described as an underwater "Garden of Eden" which is where the name came from many years ago. In addition, you will find one of the highlights is Ruan Gluay-Mai rock. This is a large Coral Bommy similar to those also found on Anita's Reef.
East of Eden is also famous for the huge Giant Moray Eel that lived under the table coral at 14m in the middle of the dive site. "Someone", who will remain nameless, had been feeding a particular Giant Moray daily with sausages and also petting and stroking it. However, in April 2005, while doing the same thing again, showing off to customers, it seems like the Moray probably mistook the divers thumb to be a sausage. So, while he was hand feeding it, the Moray lunged and bit the thumb clean off. And if you wondered, yes you can scream underwater.
Because, of this and many other reasons, we recommend you should NEVER feed marine life: especially not a Giant Moray Eel!
Dive Site Closed
Regrettably this dive site was closed to divers and also snorkelers at the beginning of 2011. This was primarily due to an increase in water temperature the previous summer and the damage done to some of the hard corals. And although the water temperature has now returned to normal, the dive site remains closed.
If you wish to dive Phuket and refresh your knowledge and skills a bit and get into Dive Mode before you head to the Similans. Please let us as know as we put you on one of our Phuket scuba diving Day Trips.
Consequently at the time of writing we do not know yet when East of Eden will finally re-open ...



East of Eden Dive Site is currently closed
We regret to say that as of mid 2017 East of Eden remains closed. Because, as mentioned, there was some damage sustained by the increase in water temperature. Finally, on a higher note, the Corals are recovering and we still hope that one day the dive will therefore be open to scuba divers once again.